"On rentre à la maison" Program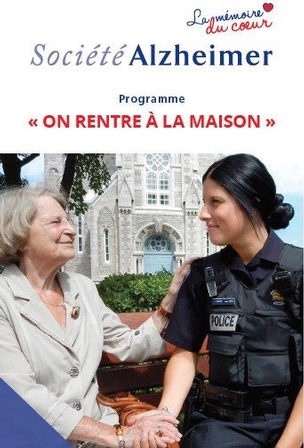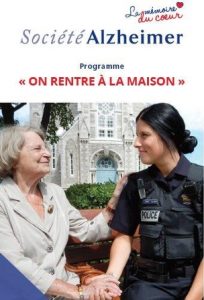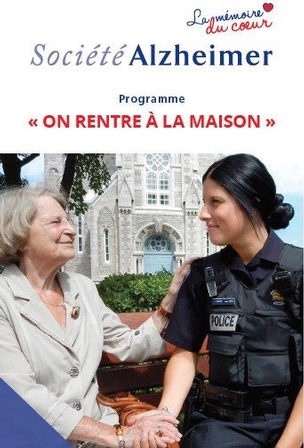 The « On rentre à la maison » program jointly launched by the Société d'Alzheimer des Maskoutains – Vallée des Patriotes and the Régie intermuninicipale de police Richelieu/Saint-Laurent, aims to support anyone suffering of Alzheimer or any other neurodegenerative disease, as well as their relatives.
To participate in this program, you just need to complete an identification form, including a description and a recent picture of the affected person.
These data will be immediately transferred, if desired, at the Régie to develop a strictly confidential data base used only in the event of a disappearance.
The On rentre à la maison program form is available in multiple locations (CLSC des Patriotes, Régie de police, community organizations, etc.) and on the web site of the Société Alzheimer des Maskoutains – Vallée des Patriotes (www.alzheimermvp.com).
The police service indicates that this program also raises awareness of the  caregivers about wandering risks. The program suggests simple preventive measures to avoid disappeance of loved ones and proposes tools to caregivers to locate them as quickly as possible when a moment of confusion happens.
Source : http://www.lareleve.qc.ca/archives/mrc-28-novembre-2017/
Reporter : Daniel Bastien